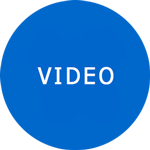 Minute Repeater – Sapphire case – A « world Premiere » in 2008!
Price: K728$ MSRP
A detailed review of « the watch ».
A major innovation:
A Wheel which can grow twice his diameter, it help you climb a stair for example…
It can be use has a variator too.But, there is a lot of other functionality !!!
Une innovation majeure:
Une roue qui peut doubler de diamètre de façon variable, elle peut également servir à gravir des escaliers par exemple…
elle peut être utilisée comme variateur.
Il existe de nombreuses autres fonctionnalités!!
Another innovation:
A watch with 2 dial!
Imagine a watch with 2 faces! you can have a dial, set with diamonds or with a unique « Grand Feu » enamelled dial.
For example, it can be synchronize with a « Sonnerie » or any other animation.
Une autre innovation:
Une montre avec 2 cadrans!
Imaginez une montre à 2 visages! vous pouvez avoir un cadran serti de diamants ou avec un emaillage « Grand Feu ».
Vous pouvez également, synchroniser l'ouverture avec une « Sonnerie » ou toute autre animation.
An innovation:
An easy mount « table »
Imagine a table, you can assembly in 5 steps, without glue, screw or any tools!
Une innovation:
Une table au montage simplifié!
Imaginez une able qui se montre en 5 étapes, sans colle, ni vis ni outils!